Sample Projects and Testimonials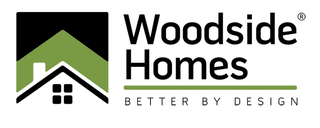 Data Warehousing and Business Intelligence
We hired RocketWeave to redesign our Data Warehouse and help us implement a new BI platform. Our team consisted of two individuals from Finance with limited experience in creating and maintaining a fully functioning BI system. RocketWeave was able to quickly understand our business at a fundamental level and leverage that understanding into creating a complete solution. They met with the end users of the system to make sure we were building a platform that would accommodate both the C-Level's overview requirements and the Analyst's detailed requirements. RocketWeave started with the end in mind and broke down each requirement to its core which allowed us to work together in creating the Data Warehouse and BI platform that would work best for our needs.
 – TRAVIS ISAKSEN, FP&A LEAD, WOODSIDE HOMES (NOW WITH LOWE'S)
Complex Multi-party Workflows for Product and Brand Management with Salesforce
PROBLEM:
Managing third-party licensees creating and manufacturing complex products required many manual and disconnected processes
Communication among global teams within GE was required to maintain the integrity of the Product Development and Management lifecycle as well as Brand Management, financial reporting and recordkeeping
A corporate requirement for use of the Salesforce Platform provided challenges to the project requirements
ROCKETWEAVE SOLUTION:
Defined complex multi-party workflows between GE teams and triggers for outreach to or inputs from partner companies
Created a customized workflow solution on the Saleforce platform within all corporate communication, security and systems management protocols
Implemented original workflow scenarios for product creation and change management, brand management and financial reporting
Provided training to all users including technical staff for future expansion and maintenance of the solution
VALUE TO CLIENT:
Full visibility into the defined flows for all appropriate parties, with time- and content-based security restrictions as needed
Improved communication and recordkeeping for all teams and parties throughout complex development cycles
A highly sophisticated workflow engine that remains flexible and easily maintained over 5 years from project closure


Point-of-Sale (POS) and ERP Integration
As our company was changing POS systems, we faced a seemingly insurmountable challenge to upload essentially offline sales data into our totally disparate corporate ERP. Forced to reverse engineer not one but two relatively closed systems with limited reporting capabilities, Pat and Albert (RocketWeave) designed and developed an intensely detailed end-to-end data interface that accounted for every one of our key financial indicators—and more. They asked and found answers to all the right questions while delving into issues both known and unforeseen. In the end, they were remarkably efficient in producing this 'virtual miracle' that we continue to rely on religiously to this day.
 – JIM BAKER, IT BUSINESS SOLUTIONS EXPERT, DOMAINE CHANDON
Fixing Fulfillment and Revenue Recognition Process
PROBLEM:
SKU mismatches and errors, causing multiple critical fulfillment errors each quarter and resulting in customer frustration and cost increases
Repeated monthly revenue recognition errors exceeding $100K per month, diminishing investor confidence in finance team
ROCKETWEAVE SOLUTION:
Defined system-independent data model to be shared by sales and finance
Developed automated workflows and business rules
Integrated field sales system (Salesforce.com) with ERP
Extended Salesforce.com footprint while improving usability and security
Centralized SKU lookup for all systems
VALUE TO CLIENT:

Repairing Revenue Forecasting
PROBLEM:
Dysfunctional process for monthly revenue forecasts led to decrease in investor confidence and in this case, replacement of CFO
Forecast off by 10–35%, even inside 30 days
Process required up to 3 weeks
Cumbersome spreadsheet system used to track more than 350 complex software contracts
ROCKETWEAVE SOLUTION:
Identified inappropriate data sources and redirected system toward correct data
Identified disconnects between estimating algorithms and actual revenue calculations
Designed new business rules based on correct revenue recognition algorithms
Built sensitivity analysis workbench for CFO and FP&A team
VALUE TO CLIENT: